2020
has been a tough year.
We have all experienced uncertainty, stress, if not worse. We have all experienced lockdown. All countries applauded their medical staff.
So did the UK, night after night, cheering, claping for their NHS carers.






And we all know that this is far from being over , unfortunately.
Brexit has also been another difficult experience for the UK to go through.
Despite these difficult times, British humour was – is still here!
Let's review a couple of funny inventions or actions that occurred during lockdown:
(Oxfordshire)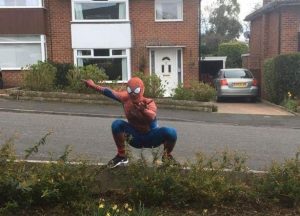 (Manchester, entertaining the kids)
(Scotland, Shetland)
and so on…